RAYS Co., Ltd., which organizes tax-saving products based on its experience in real asset management of just under 600 billion yen, and Oyama Mikata Partners, a pioneer in tax-saving consulting, enter into a business alliance
News

~Supporting customers' business growth by providing lawful tax-saving products~
Rays Co., Ltd. (Headquarters: Chiyoda-ku, Tokyo; Representative Director: Katsumi Tanimoto; hereinafter referred to as "Rays") and Oyama Mikata Partners (Headquarters: Minato-ku, Tokyo; Representatives: Akihiro Koyama Shingo Okamoto; hereinafter referred to as "Koyama/Mikata") Partners") has concluded a business alliance agreement regarding the introduction of RAYS tax-saving products.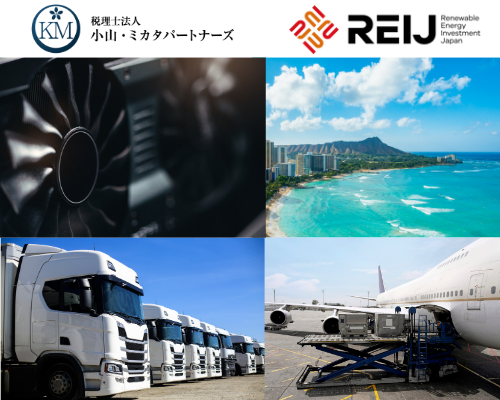 XNUMX.Background of business conclusion
In recent years, various tax-saving products have appeared, such as vending machine consumption tax refund scheme 10 years ago, drone / scaffolding rental until the end of March this year, etc. There are also products that are not profitable due to an attempt to evade taxation by constructing a complex scheme that is inherent, or to be overly conscious of tax saving.Some companies in such industries have legally provided tax-saving products.
RAYS was originally a professional group of asset management (currently under 600 billion yen in assets under management) that entrusted and invested assets of institutional investors, and has a track record of investing in large infrastructure and real estate. I have actually tried and researched valuable tax-saving products by myself.We mainly deal in mining machines (self-managed), second-hand North American real estate, and second-hand trucks as valuable tax-saving products created in the process.
On the other hand, Oyama Mikata Partners was established in April 2015 and has many W holders of certified public accountants and tax accountants who have audited listed companies at former major audit firms.In addition, the representative himself is a certified public accountant and tax accountant with management experience such as managing several general business companies such as tax accountant corporations. We have been providing the best service to our customers since our establishment.In addition, a pioneering portal media site specializing in tax saving in Japan, "Tax Saving Textbook™ Is operated.
From now on, in order to meet the tax saving needs of our customers together, RAYS will provide Oyama and Mikata Partners with tax saving products based on our experience in asset management of real assets. We have concluded a business alliance agreement to complement each other's shortcomings, such as introducing RAYS products to our customers and providing tax-saving consulting as necessary.
XNUMX.Division of roles between the two companies
●RAYS is in charge of structuring tax-saving products such as mining machines (self-managed), second-hand North American real estate, and second-hand trucks.
●Koyama/Mikata Partners will introduce RAYS products to their customers, mainly through tax-saving textbooks™, and will be in charge of giving advice on tax-saving products to RAYS as necessary.
XNUMX.the next deployment
Through this partnership, the two companies will create and provide legal tax-saving products and support the business growth of corporations and sole proprietors.
[Overview of each company]
Trade name: Rays Co., Ltd.
Head office: 2-2-1 Marunouchi, Chiyoda-ku, Tokyo Kishimoto Building 10F
Representative: Katsumi Tanimoto, Representative Director
Main business: Renewable energy/real estate asset management, real estate crowdfunding, tax-saving products, etc.
WEB: https://www.reij.jp/
Trade name: Oyama/Mikata Partners Tax Accountant Corporation
Head office: 108nd floor, Tex Shibaura Building, 0023-3-14 Shibaura, Minato-ku, Tokyo 5-2
Representative: Akihiro Koyama Shingo Okamoto
Main business: tax accounting, M&A, tax saving consulting, etc.
WEB:https://kmp.or.jp/
[Contact]
REIJ Co., Ltd.
Contact: Watanabe 03-6206-3437 (representative)
Oyama/Mikata Partners Tax Accountant Corporation
Person in charge: Okamoto 03-4572-0082 (representative)